- Nach der Anzeige weiterlesen -
Did you always want to sail? Then you'll absolutely have to get to know St. Vincent and the Grenadines. The breathtaking string of Caribbean islands is an absolute insider tip for sailing enthusiasts.
Beneath the best-known island, St. Vincent, the islands line up like a string of pearls, one small bit of paradise after the other. Travellers will find much more here than optimal sailing conditions, they will also encounter empty beaches, mysterious, uninhabited islands and a huge amount of Caribbean adventure.
Sailing in a dreamlike setting
The group of islands nestled between St. Vincent and Grenada is comprised of more than 18 islands, many of which are still uninhabited. Because St. Vincent and Grenada are not even 35 kilometers apart, the many islands between them can easily be reached on short sailing trips. A true dream for all sailors that, armed with their own boats, can discover sights and vistas, that tourists reliant on nonexistent infrastructure can only dream of.
Uninhabited Caribbean islands with untouched beaches and coconut palms are to be found in many directions, such as on the Tobago Cays. The only sizable airport in the archipelago is on St. Vincent and only the supposedly "large" islands in the group are serviced my ferries. All of which gives a clear advantage to sailors hiring their own boats.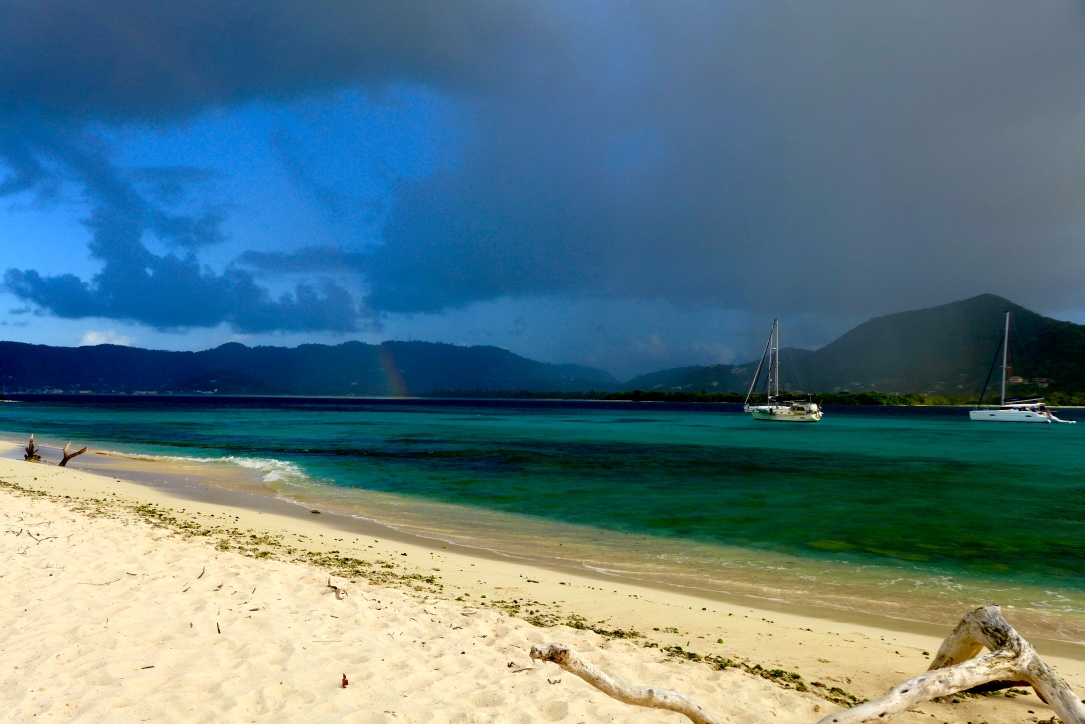 Among the most popular starting points for sailing trips around the Grenadines are St. Vincent or tranquil Bequia. The sailboats and catamarans lining their harbors are many and varied. Then again, however, not all of us lay claim to our own sailing licenses, and are, thus, in the position to charter our own boat.
That mere detail needn't stand in the way of your dream of island hopping in the Caribbean. Book a boat with a skipper and let him show you the most beautiful bays and beaches of the Grenadines. Such sailing trips are easy to book, both from Europe and directly on the spot.
Captain "African" Simmons
Winston "African" Simmons was born on Bequia and is the skipper of the catamaran "Impala." It would be hard to find another skipper that knows the Grenadines and the surrounding ocean as well as him. The Impala has three generous double cabins, each of which has its own bath, as well as a large salon and kitchen.
When you book a cabin onboard, you'll not only sail to the most beautiful parts of the Grenadines, you'll also be cooked for and catered to by Captain "African," who also catches the fish himself. You can choose to expand on your old sailing skills, or you can merely let yourself be spoiled during the journey. The so-called trampoline of the catamaran invites you to make yourself comfortable while you watch the flying fish sail by.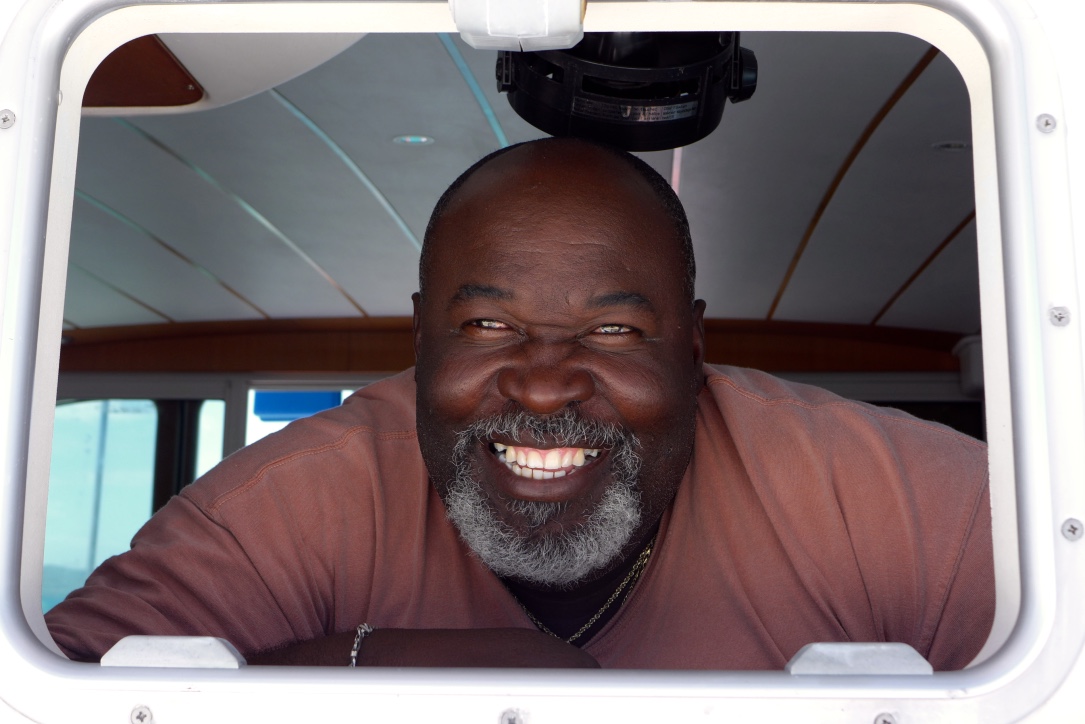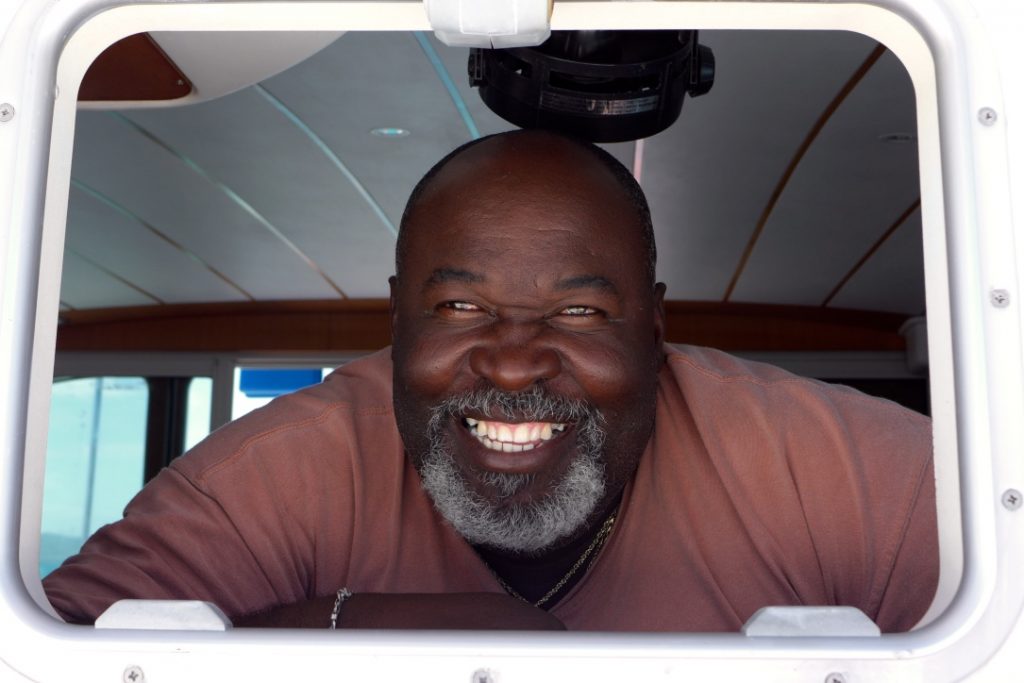 The sailing trips can be customized to your every need and desire. Whether a day-trip to Mustique or a several-day jaunt to the lonely coves of the 18 Grenadine Islands, Captain "African" will make it possible. He knows the most exclusive spots where one can swim with turtles, eat sumptuous lobsters or sip on stylish cocktails on the most bustling party island.
A dream becomes true
Whoever decides to embark on a sailing adventure in the Grenadines with Captain "African" will be rewarded with a varied, truly dream vacation. The freedom and mobility of sailing makes it possible to truly discover the multifaceted Caribbean, from its uninhabited islands to pulsating party hotspots, from colorful markets to small fisher villages. The Grenadine archipelago offers something for everyone.
Travel to the Caribbean from Germany is best undertaken with Condor airlines from Frankfurt to Barbados. From there, inner Caribbean airline, LIAT flies to St. Vincent. According to your wishes, a few-days' stay can be arranged in a beautiful hotel or apartment on Bequia. Then you board the Impala to begin your journey with Captain "African."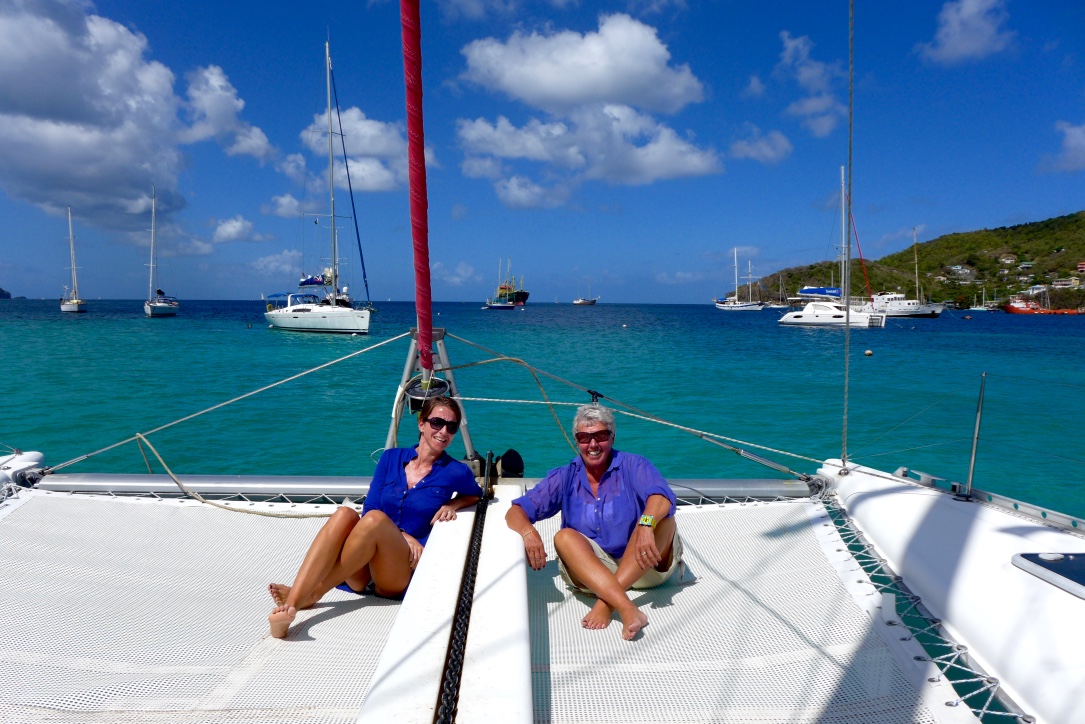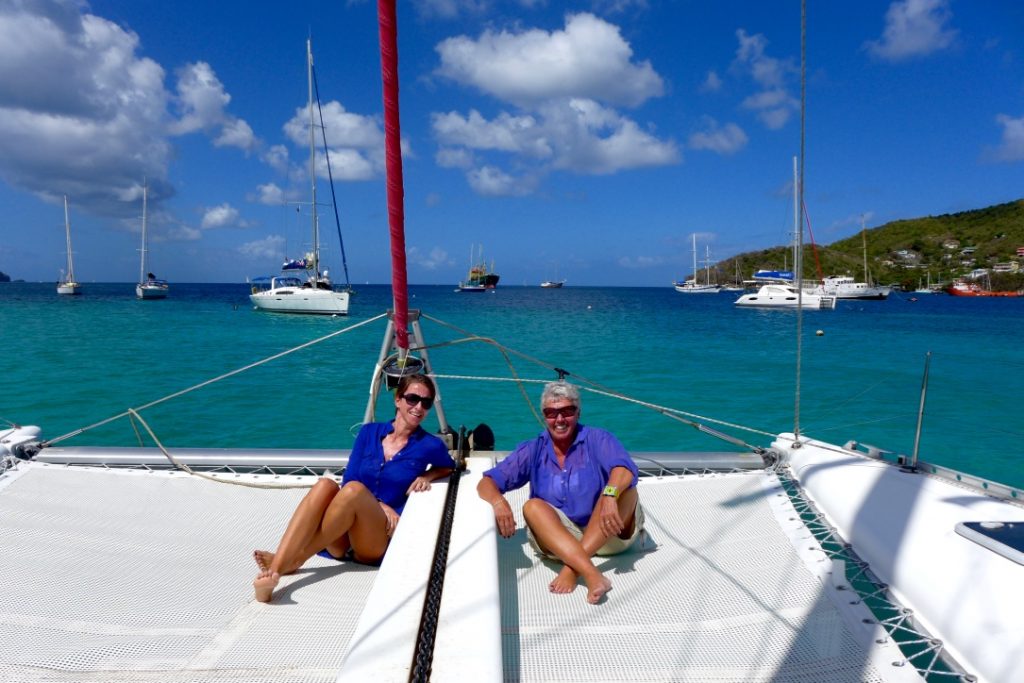 Concrete offers and information can be requested from Ute Kördel (mermaid2000@gmx.de) You can, of course, also contact Captain "African" in English at captainsimmons@hotmail.com.
We can only recommend this adventure to you!
For german Version click here!