- Nach der Anzeige weiterlesen -
Following our recent profile of the idyllic Caribbean Island of Bequia. We'd like to offer you a very trustworthy hotel tip to help ensure your stay there is as heavenly as possible. Situated very close to the main village of St. Elizabeth, the boutique Bequia Plantation Hotel is proudly among the best hotels on the island. Its uniquely Caribbean style merges seamlessly with quality and luxury to create a profoundly relaxing ambiance. It promises the ultimate in pampering and rejuvenation.
The History of the Bequia Plantation Hotel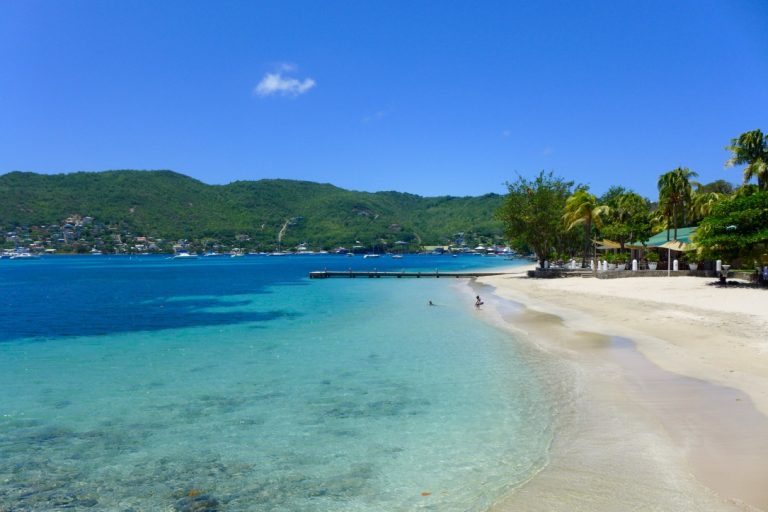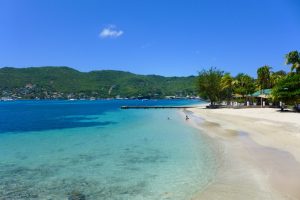 "The Main House" is a former colonial residence. It harbors the Bequia Plantation Hotel and is surrounded by 4.71 hectares of lush, tropical gardens, wide, white-sand beaches and clear, turquoise water. The stately, historic house offers its guests the ultimate in Caribbean relaxation. Light-flooded rooms, peaceful restaurant terraces, an overflowing panoply of flavorful fruits and vegetables, all of which is surrounded by lush, tropical greenery.
Guests of the Bequia Plantation Hotel have ready access to the absolute privacy and exquisite services offered on its nearby private, white beach, with its clear turquoise water.
Breakfast in the beachside restaurant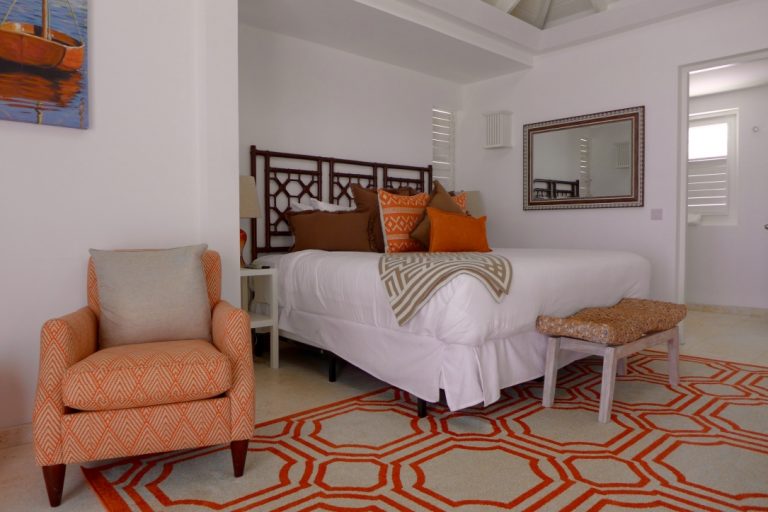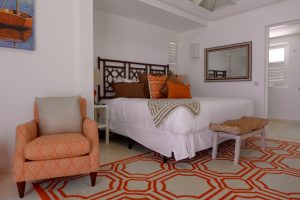 Each day begins for guests with a sumptuous breakfast feast in the hotel's beachside restaurant. An extensive array of breads, biscuits, scones, quiches and croissants are produced daily in the hotel's own Shelton's Bakery. According to English colonial tradition and much to the hotel's guests' delight. Mornings are a perfect time for leisurely walks through the hotel's gardens, to the private beach or even to the many boutiques and markets in Port Elisabeth.
Those who prefer to remain with the hotel's grounds often choose to take advantage of the Bequia Plantation Hotel's extensive spa area. It can also be frequented by non-hotel guests.
Recreational possibilities outside of the hotel grounds abound and run from hiking and mountain biking on the island's many hills to a trip on a water taxi to Princess Margaret Beach or Lower Bay. Or you try a Sailingtrip to Mustique with Captain African. Such excursions can easily be booked at the hotel, or even before you leave home.
Sundowner at Bequia Plantation Hotel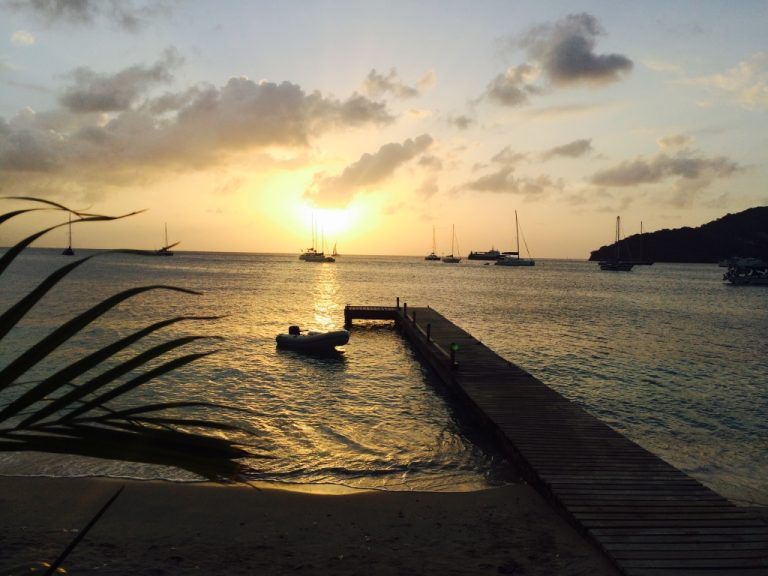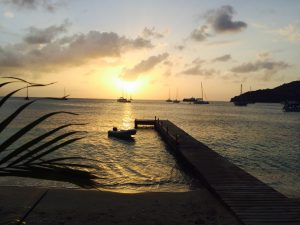 At the end of the day, the island's peaceful sunset can best be enjoyed in the unique atmosphere of the historic hotel's restaurant on its private beach. The menu offers a mixture of local and international dishes. Created from ingredients grown within the hotel's own garden or by regional farmers. Those in search of a bit of excitement after dinner can find it at the hotel bar. Or even among the festive, Caribbean clang produced by the teeming nightlife at Admiralty Bay in Port Elisabeth.
Further information and booking opportunities can be found on the website of the Bequia Plantation Hotel or at Bequia Tourism.
Die deutsche Version des Artikels finden Sie hier!